Moreton Bay Fig Psyllid mycopsylla fici can cause significant damage and defoliation primarily in Moreton Bay Figs (Ficus Macrophylla) and less so in Port Jackson Fig (ficus rubiginosa). Its lifecycle is typically hemipteran, free flying adults lay reddish brown coloured eggs on the leaf under sides,white nymphs go through a typical incomplete metamorphosis, messy excretions and latex sap litter within the dripline, up to two or more lifecycles per annum.
The most effective treatment is sealed micro tree injection, this should be undertaken by a professional as injecting figs require a high degree of skill. Each injection point needs to be undertaken quickly to avoid the copious latex outflow. Injecting too slow and shallow can cause delamination and loss of the chemical dose rendering the treatment ineffective. All our treatments are guaranteed for two years.
Proof of Effect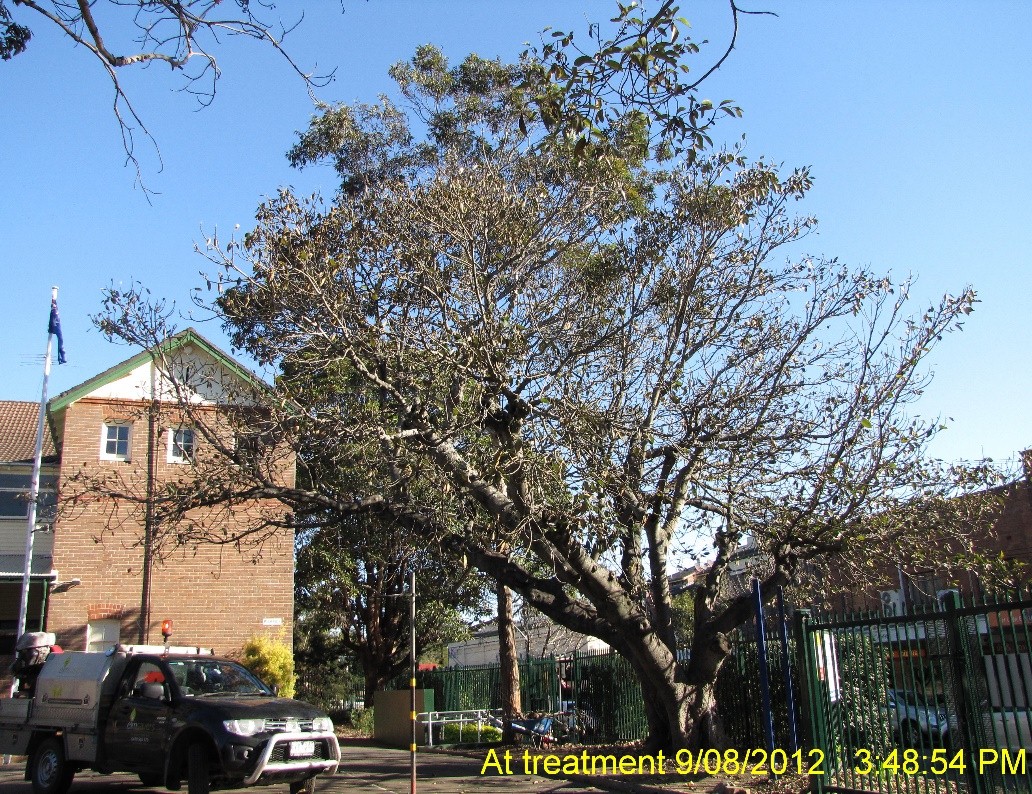 Homebush Public School NSW initial micro injection treatment August 9th 2012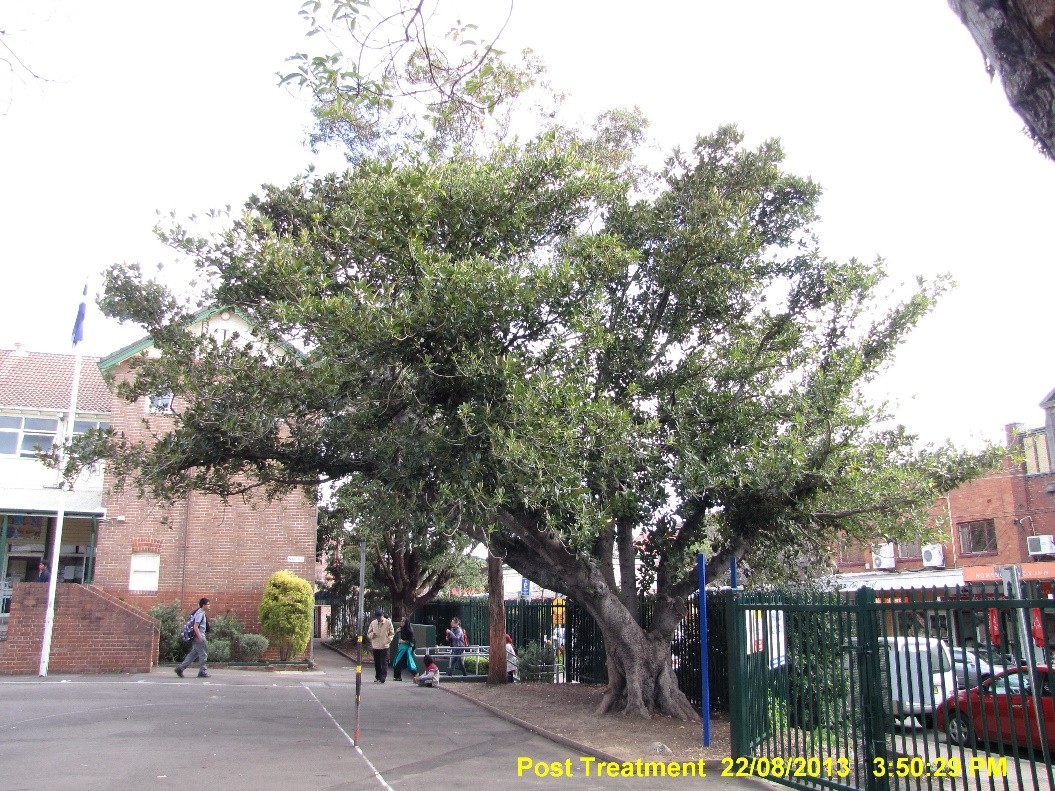 Post treatment one year on, good canopy recovery August 22nd 2013
All Images and Data in this document are the Property of Elmsavers® a Division of Environmental Tree Technologies Pty Ltd 2015.No Reproduction of this Document is Permitted, unauthorised use as Promotional Material by Individuals or Companies is prohibited.