General Tree Health & Care
Not only can we help you with the health and wellbeing of your elms … Elmsavers are also specialists in Tree and Palm diseases.
With a comprehensive range of treatments to solve tree and palm health issues using the best technologies available, Elmsavers' treatment programs are designed to suit your specific requirements.
About General Tree Health and Care
Importantly, we are the consultants and applicators for all of our treatments.
By using the most effective chemistries available we target the problem without harming beneficial species and our Integrated Pest Management approach avoids resistance in disease and pest populations.
Elmsavers is continuously involved in the development of new and innovative chemistries, with an emphasis on natural organics that bring forth the natural defences within a tree or plant.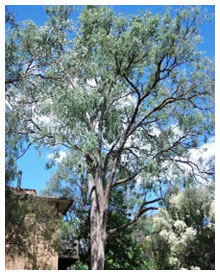 Eucalyptus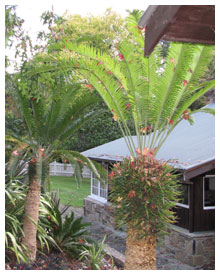 Cycad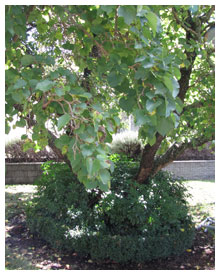 Mulberry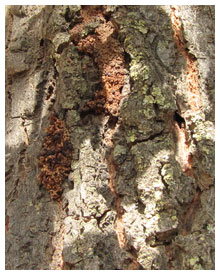 Fruit Tree Borer
Tree specific treatments
Below are some of the specific treatments offered by Elmsavers. Further information on many of these treatments can also be found in our Library
Powdery Mildew (Microsphaera Alphitoides) & Aphids in Oaks
Anthracnose in Plane Trees
Seiridium Canker in Cypress species
Armillaria Luteobublina as a Saprophyte and Pathogen in Eucalyptus-Corymbia species & other susceptible trees both native and exotic.
Phytophthora Cinnamomi in both Native and Exotic trees.
Fusarium Oxysporum & Semetectum & associated disease complex, control/remission in Canary Island Date Palms.
Pandanus Leaf Hopper (Jamella australiae) in Pandanus (QLD & NSW only)
Cane weevil Borer in Canary Island Date Palms (QLD only)
Lerp, Psyllids, Scale Adelgids (Hemipteran) in Eucalyptus, Ash (fraxinus) and Coniferous tree species.
Coleopteran (beetles & Weevils) Lepidopteran (moth) borers in Trees & Palms.
Mites in Coniferous and Broadleaf Trees both native and exotic.
Questions? Please visit our FAQ page