Testimonials
We believe that we offer the best treatment system available anywhere in Australia, but if you want more proof – read some our clients comments regarding our treatment system and service.
Maroondah City Council
"Elmsavers has demonstrated a high degree of professional proficiency with all standard methods of application. The company (Elmsavers) is involved with Council on other issues regarding disease control in our amenity trees, successful treatments are now in place. We have no hesitation in recommending Elmsavers to interested parties concerned."
View
Maroondah City Council testimonial
(PDF, 123 Kb).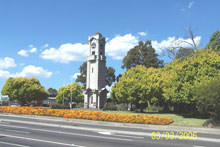 Semken Landscaping
"During this period Steve Parton has proven to be a reliable service provider. His timely attention to our clients needs, in regards to elm leaf beetle treatments has prompted us to reuse his services over the years. Steve has, on each occasion, when visiting sites followed our Health and Safety Guidelines. We would highly recommend Elmsavers, Steve Parton, to carry out the treatment of elm leaf beetles. "
View
Semken Landscaping testimonial
(PDF, 98 Kb).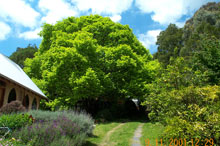 Yering Station
"Yering Station Winery has employed Elmsavers in its elm leaf beetle control program since 2002 to protect our significant and historic elms. Steve Parton Director of Elmsavers has focused on canopy spraying, to due to the large number of trees, the results of a correct balance of micro nutrients combined with insecticide has restored tree health to high levels. The company has also wide experience with plant health issues and has recently devised and implemented a multi facet treatment program to combat and arrest the spread of fungal pathogens in some of our older trees. Yering Station will gladly recommend Elmsavers as competent and professional in its duty in protecting high value and historic trees. "
View
Yering Station testimonial
(PDF, 364 Kb).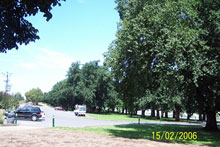 Alpine Shire Council
"Elmsavers are recommended as the preferred tenderer based on price and experience whilst also taking into regards the current climatic conditions being faced in the Shire. The soil injection method is most effective when there is sufficient moisture in the soil, it also requires a substantial amount of water during application. In comparison, the trunk injection method can be undertaken throughout the year, even during drought and uses up to 50,000 litres less water. Elmsavers guarantee their treatment for three years. Council currently treats the elms every two years, therefore by undertaking the tree injection we will be able to extend our treatments and save approximately $50,000 over four years. "