Canopy Spraying
Canopying spraying is another option for achieving a full season's protection for your elm tree.
What is Canopy Spraying?
Canopy sprays and air blast treatments are implemented at full leaf expansion from around the 3rd week of October on, dependant on elm species and cultivar.
Trees up to 35m in height can be treated with one application that will provide full protection for the entire growing season. Our airblast or air cannon spraying system is ideal for large areas particularly in rural situations, spraying can be undertaken day or night weather permitting.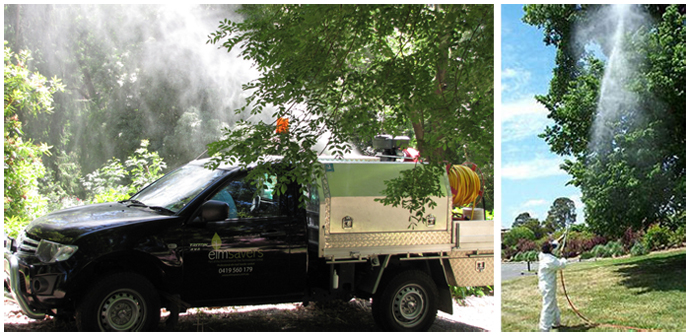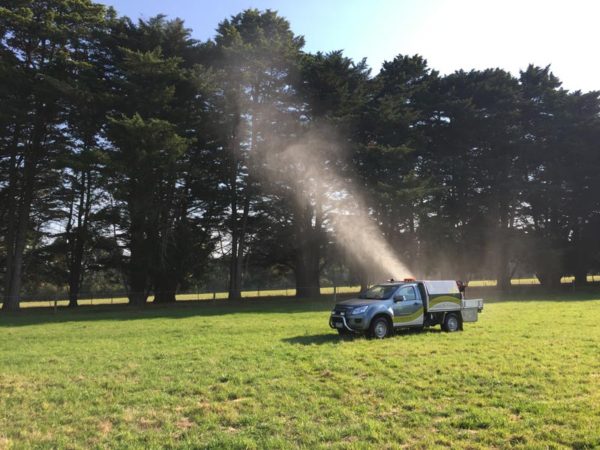 Safer newer insecticides used by Elmsavers® will translocate systemically to all new growth throughout the season.
A balanced NPK plus trace elements and elicitors – is incorporated with the treatment.
Elmsavers does advise that sprays containing the active ingredient Spinosad (Entrust®) should be avoided – as it is highly toxic to bees (note: this is stated on the product label and MSDS)
Read more about Elmsavers' treatments and processes.
Questions? Please visit our FAQ page