Armillaria Luteobubalina: Treatment and Recovery in Corymbia Citriodora aka Lemon Scented Gum.
Armillaria Luteobubalina is relatively easy to diagnose, its fruiting bodies and spores are distinctive. Environmental Tree Technologies treated this tree for Maroondah City Council, location at McAdam Square Croydon Hills Victoria.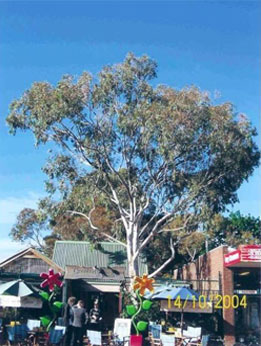 Due to rapid decline council arborists estimated that this tree would need removal within two years if not treated. Our treatment focused on a novel formulation of elicitors and systemic fungicides, it was micro injected on October 14th 2004.
Our treatment has had a dramatic improvement with new tissue growth, healing and reduced Kino discharge, Old bark is beginning to shed off as new tissue grows out from the cambial zone eventually healing over entirely.
Proof of Effect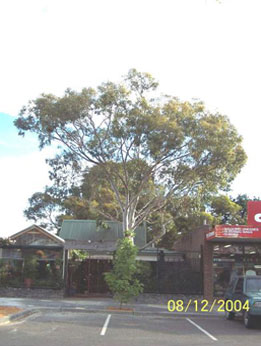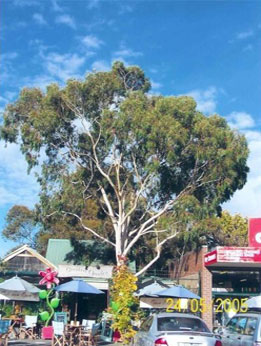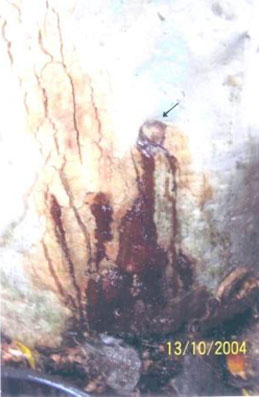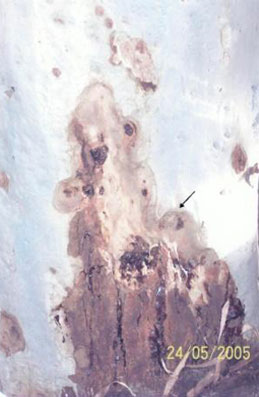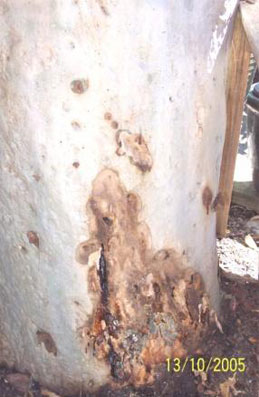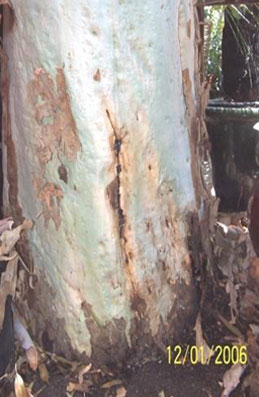 Base lesion sequence reveals a specific targeted area that is now fully healed; treatment is effective for two years.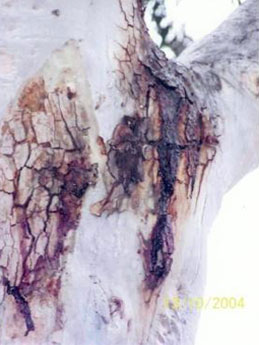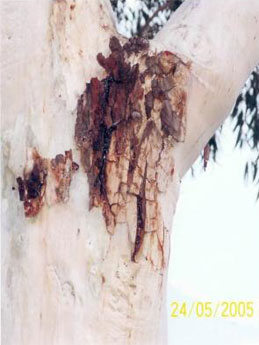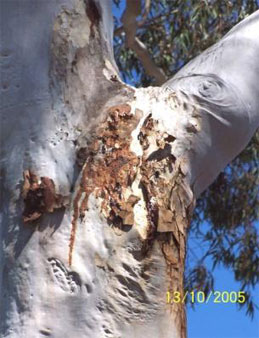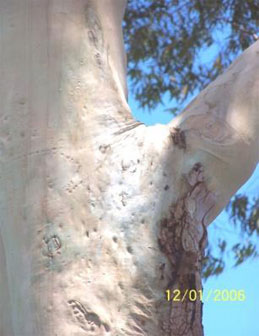 Both branch and base lesion sequences demonstrate a reduced Kino flow and complete healing; treatment focus is to control this pathogen within as external control options are limited. Environmental Tree Technologies also treats a wide range of tree species that are susceptible to Armillaria Luteobubalina and its related species.
Acknowledgments: Mycology Dr Mary Cole AgPath P/L and Ian W. Smith & David I. Smith, Forest Science Centre for diagnosis fact sheet.
Document by Environmental Tree Technologies 2009 No Reproductions or Use is permitted without Written Consent.