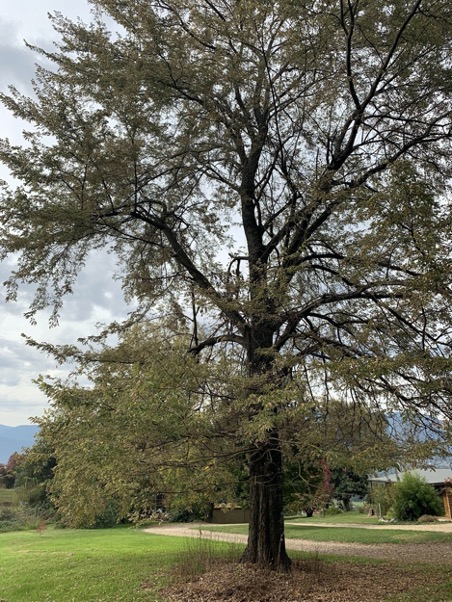 Before – April 2019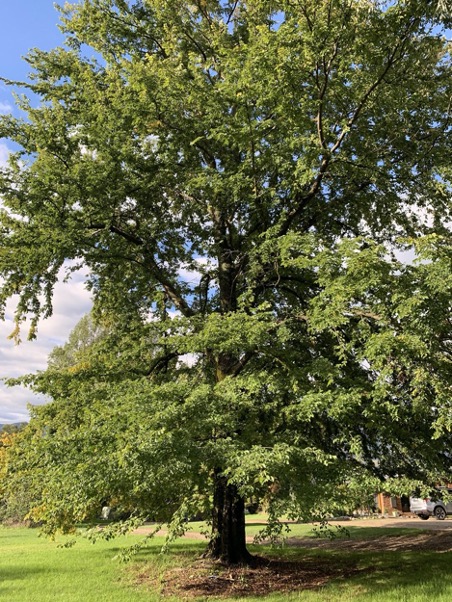 After – April 2020
This was a treatment carried out on an elm tree that was infested with elm leaf beetles. Five months after treatment, our client began to see results and vast improvement in the tree health.
Here's what our customer has to say:
"Elmsavers provided excellent service when I contacted them regarding treatment for my suffering elm trees. They were prompt in providing a quote and included my job when travelling through the area to attend another. Five months on from treatment and my elm trees are looking so much healthier with plenty of autumn colour starting to show. I would highly recommend their service to anyone and look forward to using them again in the future." – Toby S, Tawonga South, VIC
Elm leaf beetles
The elm leaf beetle is currently the greatest threat to the health and wellbeing of elm trees in Australia. If left untreated, elm leaf beetles can defoliate an elm tree within a week.
Elmsavers offers two treatment options for elm leaf beetles:
a) Tree Injection
This treatment method involves injecting insecticides, fungicides or both directly into the actual tree trunk. Tree injection is able to protect elm trees for at least two years, and is an environmentally-friendly method, making it safe around children and pets.
b) Canopy Spraying
Canopy sprays are done at full leaf expansion, which is usually around the third week of October onwards, depending on elm species and cultivar. One application may be enough to provide full protection for the entire growing season. However, it is important to implement appropriate treatments at the right time to avoid major damage and serious decline in an untreated tree.
Read more about elm leaf beetles here.
Elmsavers offers a wide range of treatment options for elm trees and other plants, and we have over 25 years of experience in horticultural and arboricultural pest and disease control. Contact us today for a free quote or to book in a treatment.