Our Guarantees are backed by proof of effect for both elm leaf beetle and disease treatments; refer to our Fact Sheets for more information.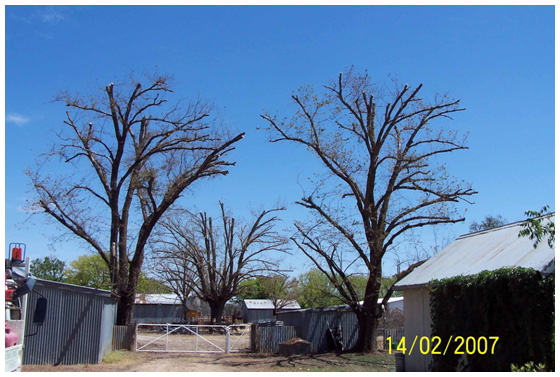 Severely stressed and nearly defoliated due to elm leaf beetle activity; tree injection with imidacloprid and its newer superior equivalents is fast acting and persistent, treatments offer multi seasonal protection. Feeding beetles and larvae will start to die on partially defoliated trees within eight to fifteen minutes after injection, Treated February 14th 2007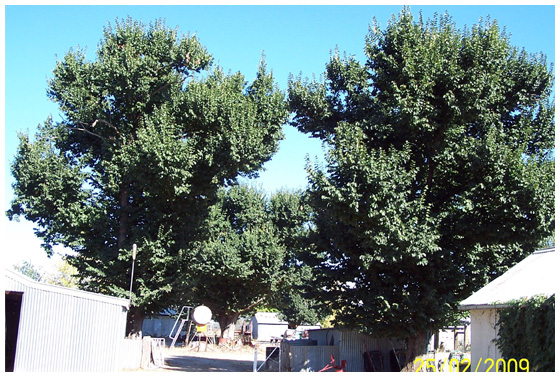 The results are dramatic with improved tree health and vigour, direct vascular injection with imidacloprid and
its newer superior equivalents has been scientifically proven to induce systemic acquired resistance aka SAR,
all injected trees were not watered and relied solely on rainfall.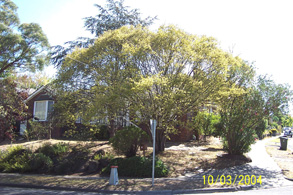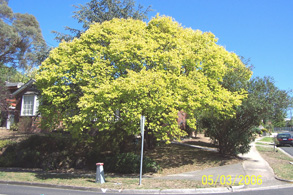 The results speak for themselves; our vast experience will deliver guaranteed results in all conditions.
Read more:
What is Tree Injection?
Elmsavers is the recognised leader and innovator in the field of tree injection and the only company to offer a 2-year, or extended guarantee with this method..
Elmsavers' tree injection treatment and processes.
Elmsavers uses an integrated and environmentally responsible treatment approach to control the destructive elm leaf beetle and restore the health and vigour of your elm trees.
Elmsavers has over 25 years experience in horticultural and arboricultural pest and disease control. Elmsavers offers a wide range of treatment options for elm trees and other plants, including tree (or trunk) injection, canopy spraying and soil injection.
Contact Elmsavers on (03) 9723 1779 or email Steve directly.