Ema-ject is Australia's only tree injectable form of emamectin benzoate, a bio-pesticide. This product manifests great potential in treating a wide range of tree invertebrates than the standard imidacloprid products currently available.
Ema-ject Trial treatment for Moreton Bay Fig Psyllid, Black Rock, Victoria.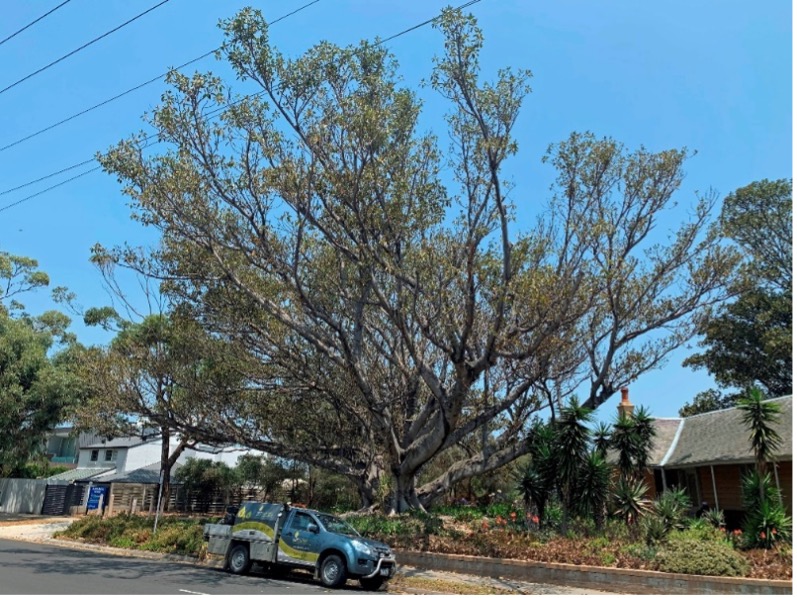 Trial treatment: January 9, 2020 – Micro injected with Ema-ject® at the mid-range label rate.
Moreton Bay figs are difficult to inject, but controlling sap discharge will make the process easier. However, it should be undertaken by a professional as it requires a high degree of skill.
Ema-ject® with its unique low viscosity formulation makes the injection process effortless in palm and conifer species.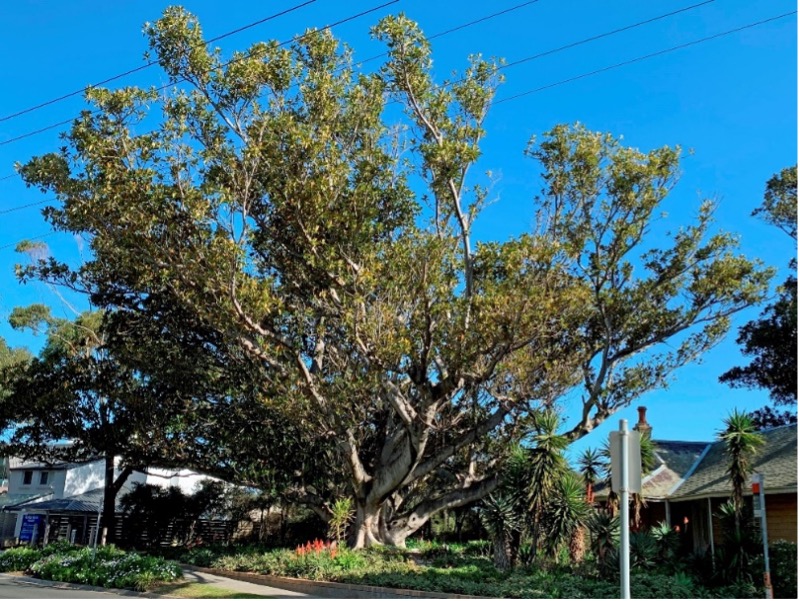 Update: January 15, 2021- Good control and canopy recovery are in progress.
Ema-ject® has a proven impact on Hemipteran pests, and good control on Moreton Bay Fig Psyllid (Mycopsylla fici) is also evident.